WE ARE PLEASED TO RENDER OUR SERVICE TO INTERNATIONAL PATIENTS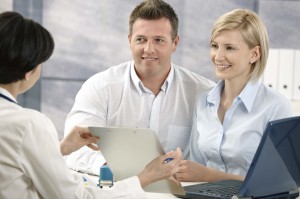 Our team has a got well qualified and experienced doctors who work dedicatedly with tender love and care to bring out a cheerful smile on your face.
Our international co-ordinator, Dr.Anjali will be in communication with you through mail and phone. The treatment plan, duration and cost of the treatment will be discussed in detail through the mail.
We provide you with the list of good hotels close to our clinic and you can choose the hotel based on the cost and comfort.
Your flight details will be noted during the mail conversation and necessary arrangements will be made to pick you at the airport and drop back safely at the hotel.
Day 1: Our receptionist will welcome you and make you comfortable in our lounge. You will be asked to complete the registration form with medical history.
Consultation will be done by Dr.Anjali Treatment plan will be presented to you in written format, explaining each and every step in details. A comprehensive examination of your face, jaws and teeth will be carried out. OPG will be taken to analyse the bone quality and condition of the existing teeth. Images of your teeth and smile will be documented. Study models will be taken.
Once everything is discussed in detail, we will proceed with the implant procedures.
The implant procedure takes 2 to 3 hours. Any infected/damaged teeth to be extracted followed by implant placement immediately. bite registration will be done on the same day. The entire procedure will be done under STA ( computerized painless injection ) and there won't be any pain or discomfort during the procedure. We understand your anxiety and we make sure that the treatment will be done slowly and gently. Your comfort is more important to us. Our team will take care of you with tender love and care.
Day 2: Wax trial ( teeth arranged on wax rims ) will be done on your second visit. The shape, size and color of the teeth will be finalized according to your preference. Our lab technician will help you in choosing the correct teeth.
Once the teeth shape and color is finalized, the same will be scanned for permanent metal ceramic or zirconium crowns
Day 3: Zirconium or metal ceramic framework trial will be done on this day.
Day 4: Semi trial of the zirconium / pfm bridge will be carried out. Any changes in the shape, size and color of the teeth will be done at this stage. Bite adjustments will be done to ensure that the bite is comfortable and balanced. After it is finalized, the teeth will be polished/glazed.
Day 5: Permanent zirconium / pfm bridge will be fixed on this day.
One more additional day will be required to check your chewing ability and you can travel back to your home town with a new set of teeth.