Mrs. Gomathy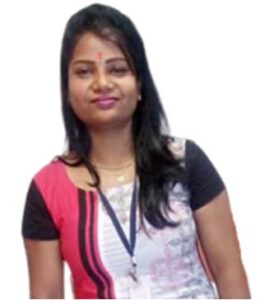 Mrs. Gomathy
MCA
---
Skill:
Greet everyone with a smile and a kind word. Along with my sharp listening abilities. Some examples include juggling multiple phone lines; face-to-face contact with patients, Over-seas patient handling with good communication skills. Organize key contacts with mobile numbers always have them at my fingertips. Ability to maintain good relationship with Patient's at all level of the organization.
Additional Qualification : Typing in Lower and Higher Grade passed in English with Distinction
Educational Qualification: MCA completed in TNOU
Career :
Experienced in Front Office Executive with sound knowledge of using office equipment like scanner, fax and photocopy machines etc. Technical sound knowledge of modern computer applications. Warm and friendly behaviour which proves to be an assent in receiving and greeting Patient's form the Reception Area.
Present Working:
Organization name : Chinthamani laser Dental Clinic and Implant Centre
Role/Designation : Front Office Executive since 2 years
Duties and Responsibilities :
A perform basic "gate keeping" and organization. Communication of messages, receiving phone calls, transferring calls, using judgment calls regarding nature of organization and urgency of situation. Data entry duties depending on the task set. Assisting the office maintenance team in organization and repair of office equipment. Responsible for maintaining organization confidential records. In charge of international patient receiving in the airport.